Elvis' Golden Records
CD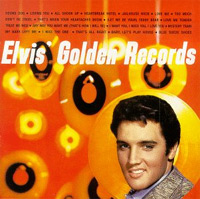 Released: 1958/03
by BMG
Elvis' first single hits for the first time on an album, a masterpiece.
Tracklisting
The first LP I bought. Great!
Rating: 5 / 5
Eight hit singles from 1956 and 1957. Do I need to say more?
Rating: 4 / 5
The go-to edition of this classic album is now the FTD 2-CD set !!