It looks like Sony/ BMG is trying to get fan clubs to stop selling bootlegs to their members, according to a letter the Follow That Dream label sent out to fan clubs selling FTD releases last Thursday. This is an excerpt fromt the letter from FTD as found on the FECC forum, of which Ernst Jorgensen confirmed to us it was sent out last week:

"FTD does not police your activities but others do. We will however support SONY's battle to stop illegal product, and we need your support. You may want to consider whether it's really necessary to fill your magazines with reviews of illegal records, both encouraging fans to purchase them, and drawing attention to your own business. Reviews of such records will lead to speculation as to whether you sell this type of product or not. The professional people who investigate bootlegging are not naive! Unfortunately we have already been asked to stop delivery to one fan club, several others are being investigated, and a few were VERY lucky in the last 12 months not to get caught."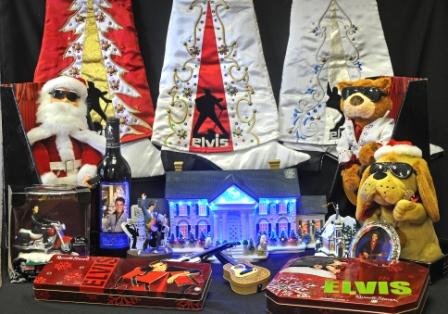 Well if we can't write about the music of our man released on bootleg, we should perhaps do what Elvis Presley Enterprices does; talk about tribute artists, Elvis glasses, Elvis Week events with impersonators and boyscouts, members of the Insiders club, Elvis porcelain Kinkade, Gretchen Wilson and meeting Martina McBride ... just to list the last ten updates from the Official Elvis Presley fan club website:
2009 Ultimate Elvis Tribute Artist Contest Prizes Announced

New '68 Comeback Collector Series Glasses from Hour Glass Studio

Elvis Week 2009 Schedule of Events Announced

Elvis Insiders Fan Spotlight

Upcoming Highlights on SIRIUS Satellite Radio

2009 Elvis Week Insiders Event Announced

It's Always Christmas at Graceland Mansion in New Porcelain Illuminated Musical from Santa's Best

Graceland Holiday Lighting Ceremony to Shine Brighter than Ever with Martina McBride, Thomas Kinkade, St. Jude

Gretchen Wilson visits Graceland

Win a Trip to Memphis to Meet Martina McBride
We're sure Ernst Jorgensen does not want all fan clubs and their members enjoying Elvis this way ...