That's The Way It Is (Deluxe Edition 8CD/2DVD)
CD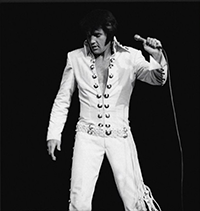 Released: 2014/08/05
by Sony Legacy
The orginal album, live shows and rehearsals. The "remake" and original on DVD.
Yet another overpriced item in an oversized package. No thank you.
Rating: 3 / 5
A great new release if you do not have the material already, it is hard to judge the sound as it as not been released yet but i would imagine that it will be vastly improved over other releases,one negative for me is the set does not include the new upcoming bluray discs however i am still going to purchase this set for my collection as i managed to sell all my other imports and previous sony/bmg TTWII outings otherwise i would have probably give it a miss !!
Rating: 4 / 5
marty
wrote on
August 10, 2014
A great release. The music here needs no introduction and the packaging is much better than previous offering in the Legacy series. Just because most of us here have most of these recordings already doesn't take anything away from this release. Five stars from me.
Rating: 5 / 5