Elvis Country
Vinyl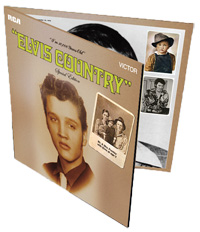 Released: 2012/10/15
by FTD
FTD vinyl release of this classic.
Tracklisting
The FTD vinyl editions of 'classic' LPs come in attractive packages that look and sound great, but at around $60.00 (USD) by the time you factor in S & H from shopelvis, they're a luxuary I can no longer afford. BTW: If you purchase this release you'll get much listening pleasure.
Rating: 4 / 5
I too Love the FTD products, but the cost is too expensive. With this economy, it would be nice if the FTD label would give the fans, the nice (cheaper) price.
Rating: 5 / 5