Pre-order Christmas Duets
September 03, 2008

| Music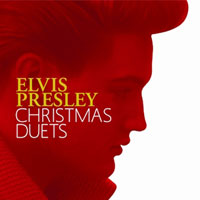 The upcoming album Christmas Duets is available for pre-order at ShopElvis.eu. The expected release date for the album is October 14.
Source:
ShopElvis.eu
Related links
japio
wrote on
September 03, 2008
a great idea, and i'm happy they asked the finest (country) female voices. Yes I like Gretchen wilson and Martina mcbride. I hope I can samples from these release
A horrible idea, and I'm not happy they asked the worst (pop - not country) female voices. Who are Gretchen Wilson and Martina McBride? That's what the man in the street will be asking. Then again, who cares? This release will fall stillborn from the presses. But at least BMG will be able to re-market it next year, and the year after that, and the year after that... And then when they next do a 'regular' Elvis Christmas CD, what's the betting one of these 'duets' gets included by mistake? And I wonder if they've found the piano introduction to 'Silent Night'?