Elvis Presley CD #...
January 03, 2008

| Music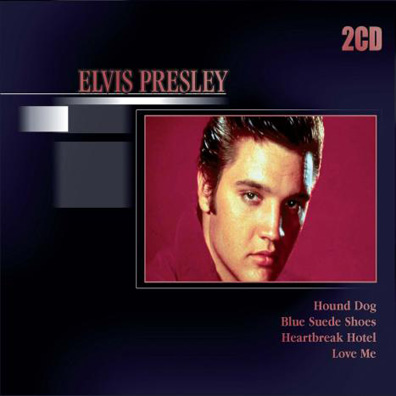 Another budget CD entitled "Elvis Presley". Track List Disc 1 Hound Dog Just Because Blue Moon Of Kentucky I Got A Woman Love Me Tender Long Tall Sally Baby Let's Play House Old Shep My Baby Left Me I'm Counting On You Poor Boy Paralyzed I Don't Care If The Sun Don't Shine Mystery Train Ready Teddy Let Me Rip It Up I'm Left, You're Right, She's Gone Anyplace Is Paradise We're Gonna Move Disc 2 Blue Suede Shoes I Love You Because Heartbreak Hotel When My Blue Moon Turns To Gold Again One Sided Love Affair How Do You Think I Feel Love Me Blue Moon I Want You, I Need You, I Love You So Glad You're Mine Don't Be Cruel Good Rockin' Tonight Money Honey That's All Right How's The World Treating You Tutti Frutti I Forgot To Remember To Forget First In Line I'll Never Let You Go I'm Gonna Sit Right Down And Cry
Source:
Play
Jerome
wrote on
January 03, 2008
One Hundred And Eighty!!!!!
According to Amazon.co.uk there are 1306 Elvis cds. Probably half of them are out-of-copyright titles.
Now this one does have Old Shep on it Jerome. You can bet your life if these budget boys miss a track there will be another along quite shortly including it!