Cover Art Kid Galahad US Edition
October 01, 2005

| Video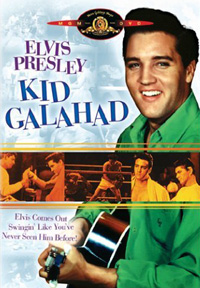 Here is the cover art of the upcoming region 1 release of "kid Galahad". This DVD will be released on December 6, 2005 by Columbia Tri-Star Home Video. The DVD comes in widescreen, English language with English and French subtitles and the running time is 100 minutes. The DVD is available for pre-order.
Source:
Elvis Information Network
Related links
Excellent movie. Excellent songs. Excellent ELVIS Presley, Movie star.
Elvos
wrote on
October 02, 2005
A very nice cover for a change!
this is a great movie not a bad story line