A Tribute To Leiber And Stoller
Video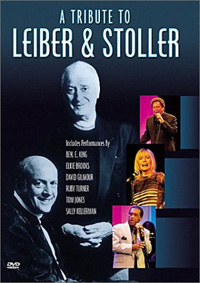 Released: 2002/04/16
by Image Entertainment
Few songwriters are more deserving of a tribute concert than Jerry Leiber and Mike Stoller, whose catalog of classics includes tunes for Elvis Presley ("Jailhouse Rock," "Loving You").
This should be a "read" for all music-inspired individuals of Rock 'n Roll.
Rating: 5 / 5
The Broadway Play Smokey Joes Cafe said it all.... it was a Smash as is their music.
Rating: 5 / 5