How Great Thou Art
Vinyl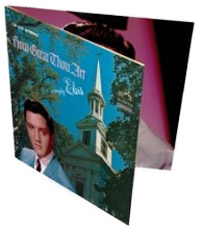 Released: 2011/02
by FTD
Vinyl edition of classic album series by FTD
wmarkj
wrote on
January 09, 2011
Wonder if this will have the sane takes as the CD?
Rating: 5 / 5
The original LP wasn't gatefold ?
Rating: 5 / 5
I'm surprised FTD kept the same album cover, when they have changed the cover pic, on the other vinyl FTD releases. This is an amazing album.
Rating: 5 / 5