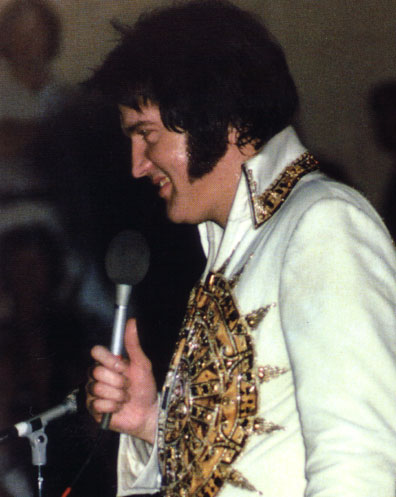 Taken on:

1977/05/01

Source:

Ann Arbor News

Photo:

Cover FTD Release

Location:

Macon GA.

Info:

Even in 1977 Elvis still had that magic spell over his female fans ...

Elvis Presley doesn't have to sing. He could just stand up on stage and move his hips a little or just look sexy. And his fans go wild!

When Elvis first appeared on the stage he was wearing a silk scarf around his neck. It didn't stay there very long as he threw it to one of his adoring fans. It was one of many he threw out to the audience during the concert. This extension of Presley's body soon became" The Battle Of The Scarf" as hordes of screaming crazed woman rushed down the aisle to get one of the scarves.

From the review of the April 25 1977 concert in the Ann Arbor News.
Login to give your opinion