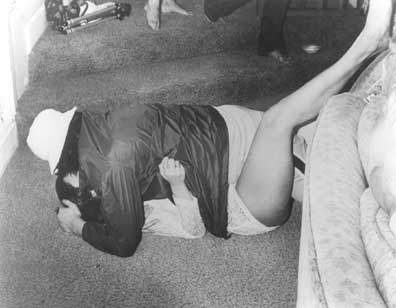 Taken on:

1977/03

Source:

Elvis Day By Day (Peter Guralnick and Ernst Jorgensen)

Photo:

Elvis playing house with Ginger's sister Rosemary (private collection)

Location:

Hawaii

Attendance

2

Info:

After his February '77 tour Elvis returned to Memphis. Elvis had planned a vacation in Hawaii in order to show the islands to Ginger Alden. Before leaving, he takes care of several business matters, including a loan to Dr. Nick for an additional $55.000 at 7 percent interest with a repayment schedule of twenty-five years. Also, at his father's urging, in the early hours of the morning of March 3, Elvis finally signed his will, which designates Vernon as executor and trustee, entrusting to him total responsibility for the "health education, comfortable maintenance and welfare" of himself, Grandma, and Lisa Marie, the sole heir. Ginger is witness to the will.

Ginger Alden, a local beauty queen (Miss Traffic Safety, Miss Mid-South and runner-up Miss Tennessee University), who has the distinction of being Elvis' last girlfriend and the last person to see him alive on the night he died. Elvis was introduced to Terry Alden, the present Miss Tennessee, by George Klein on November 19, 1976. Terry brought her two sisters Rosemary and Ginger with her. George thought it was Terry to whom Elvis would be attracted, but Elvis was immediately drawn to the youngest sister. Elvis' Saturday-night date with Ginger started as a flight to view the Memphis skyline but ended with a trip to Vegas, chaperoned by his cousin Patsy and her husband. Ginger called her mother for permission.

On Friday March 4, Elvis and his party of thirty arrive in Hawaii, checking into the Hilton Rainbow Tower. After two days Elvis and the Alden sisters and a couple of the guys move to a beach house at Kailua on the west side of Oahu. A visit to the USS Arizona memorial is canceled as Elvis prepares for an abruptly scheduled return to Memphis. He has gotten sand in his eye, and Dr. Nick, concerned that he may have scratched his cornea, suggests that he recuperate at home for a week or so before going out on tour once again.
Login to give your opinion