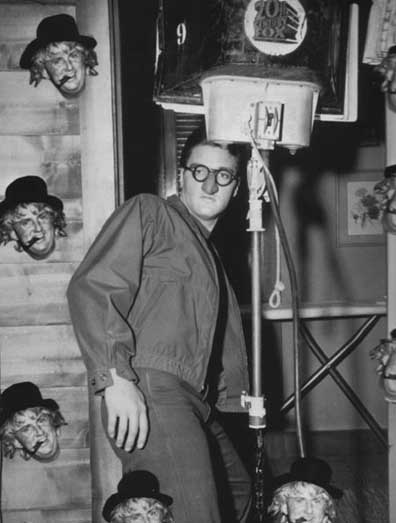 Taken on:

1960/12

Source:

Day By Day (E. Jorgensen / P. Guralnick)

Photo:

Having fun on the set of Wild in the Country in December 1960. Elvis - America The Beautiful (Joseph A. Tunzi)

Location:

Set of Wild in the Country

Info:

Sunday 6 November, 1960 - Elvis flies with the group to Los Angeles for pre-production on 20th Century Fox' Wild in the Country. The new film has a script by playwright Clifford Odets based on the well-received J.R. Salamanca novel "The Lost Country". It is to be produced by Jerry Wald, directed by Philip Dunne (screenwriter for "How Green Was My Valley" and "The Ghost" and "Mrs. Muir"), and costars Hope Lange, Tuesday Weld, and Millie Perkins. Although the original idea was to shoot the picture without any music, the plan now is to find five songs that can fit into the dramatic arc of the film. Principal photography for the film begins on location in Napa, California, where the film company stays at the Casa Bellvue-al Motel.

Members of the entourage begin to take notice of Elvis' frequent mood swings and occasional eruptions of temper during the shooting of "Wild in the Country". On a weekend excursion to San Francisco, Elvis pulls a gun on a group of guys in another automobile who he feels have insulted him. His performance in the film seems to betray the amphetamine use that began in the army. "Wild in the Country" premieres in Memphis on Thursday June 15, 1961, but Elvis doesn't attend.
Login to give your opinion