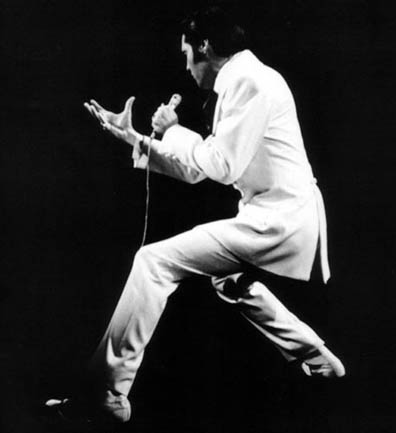 Taken on:

1968/06/23

Source:

Elvis A. Presley Muziek, Mens, Mythe by Marc Hendrickx and Elvis Day by Day Peter Guralnick and Erns

Photo:

The King On The Road by Mike Evans

Location:

NBC-TV Studios

Info:

Robert Kennedy dies after being shot in San Francisco on Wednesday night. Elvis' heartfelt reaction to yet another assassination is one of the principal elements that ultimately impels Steve Binder to ask songwriter Earl Brown to compose a closing number that will capture something of his unexpectedly idealistic sentiments. Friday, June 21, Brown writes the song overnight, called 'If I Can Dream'. Elvis records the composition in several impassioned takes on Sunday June 23.

The song had to make clear that Elvis was concerned about the terrible social situation in the United States, and had to express hope and fade in the first place. With the assassinations of Robert Kennedy and Martin Luther King still on his mind, Earl Brown especially based on the 'I have a dream' speech of King in 1963. Elvis was perfect. He sang with never before seen intensity and was full of emotion during the song. Elvis at his best!!
Login to give your opinion