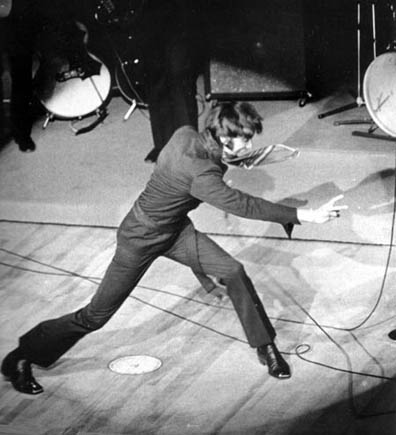 Taken on:

1969/07/31

Source:

Elvis The Concert Years by Stein Erik Skar

Photo:

Joseph A. Tunzi ("Elvis '69. The Return")

Location:

International Hotel, Las Vegas

Suit

During this comeback seas

Info:

....Las Vegas had become too passé. The great sensations were lacking: artists who would've set the public streaming into town. Only very few shows ever experienced a sell out of their 400 or 800 seats. On 31st July the borders in Las Vegas are moved. The city's new theatre, 3 or 4 times larger than most of the others is filled to capacity. All the attention of those interested in music was turned to International's 2200-seater showroom. Planeloads came from the whole of the USA, from Canada, Japan, and Europe.... Elvis was back.

Login to give your opinion