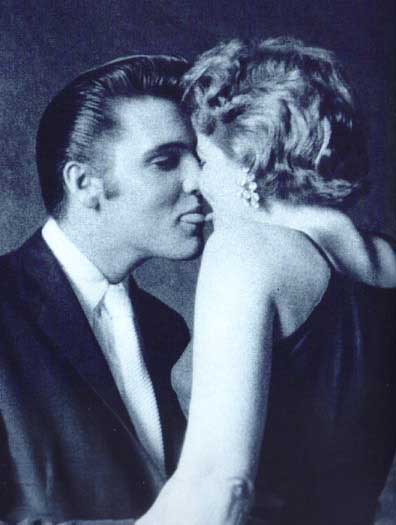 Taken on:

1956/06/30

Source:

Elvis Presley - The Hottest Thing That's Cool (Elvis Unlimited Publications/Ger Rijff/Tutti Frutti Productions)

Photo:

Elvis heating up his Richmond babe. (Al Wertheimer)

Location:

The Mosque Theatre - Richmond, Virginia

Info:

While the support acts - a dancing team, a musical comedian and a magician - try to entertain the packed theatre, Elvis has other things to worry about - such as heating up his Richmond babe...

Although Al Wertheimer follows his every step, our boy doesn't let it bother him and warms up for the shows in his own way.

We have another Picture Of The Week from this date.
Login to give your opinion