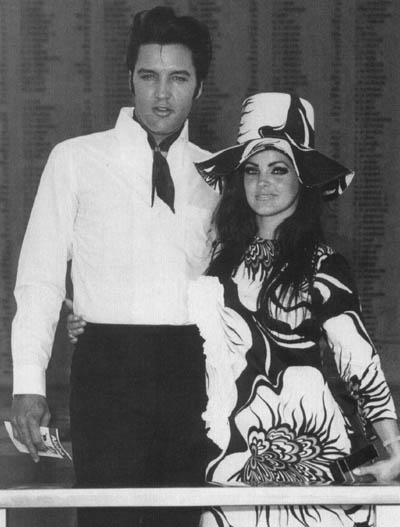 Taken on:

1968/05/19

Source:

Elvis...Intimate & Rare by Joe Esposito

Photo:

Exact date of this picture is unknown, but must be taken during a vacation in Hawaii in 1968. Elvis,

Location:

The picture was taken with Elvis and Priscilla sta

Suit

Casual

Info:

The US Navy was having a hard time raising money to build a memorial at Pearl Harbor for the USS Arizona battleship that sank during the attack of December 7, 1941. The ship sank with over 900 Navy personnel on board.

Elvis was willing to do a charity show to start the memorial fund. Elvis and Colonel Parker paid to have all the band members fly there and got the hotel to give them rooms. No one was paid for their services. They all had to donate their times for the charity show. That's the only way Elvis and the Colonel would do it. Everybody had to buy a ticket. Even Elvis and the Colonel bought one. Elvis and the Colonel even bought fifty of the seats for patients from Tripler Hospital.

Elvis put on a great show. Over $62,000 was raised by Elvis. Not too many people realize it was Elvis and the Colonel that really got the USS Arizona Memorial built.
Login to give your opinion