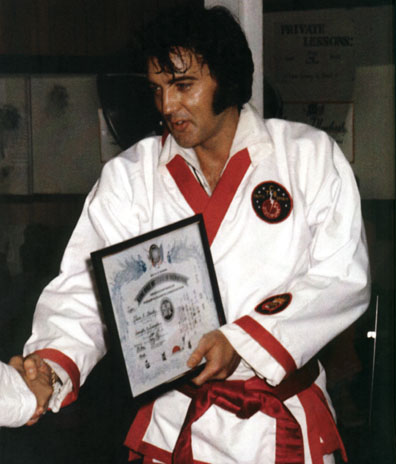 Taken on:

1974/09/09

Source:

The New Gladiators (Söderman Press, Sweden)

Photo:

Copyright by Kang Rhee

Location:

Kang Rhee's Studio, Memphis

Info:

On september 9, 1974 Elvis received his 7th degree black belt from Kang Rhee.

Elvis' love for karate is well-known and it seems every fan was really looking forward to the "New Gladiator" DVD that was announced for release earlier this year. After a legal action by EPE it is awfully quiet regarding this project.

At least a book with the same title showed up recently. According to the book it was released back in 1989, but we weren't aware of its existence until some weeks ago.
Login to give your opinion