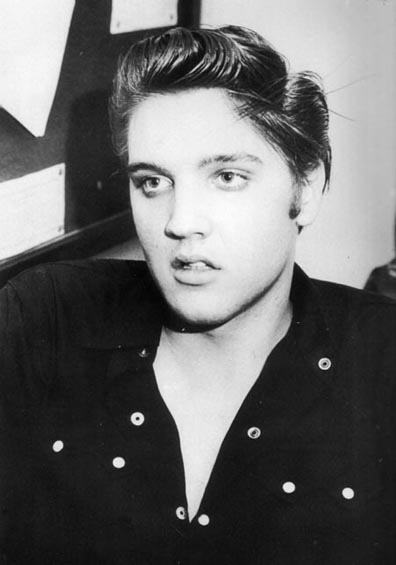 Taken on:

1956/07/01

Source:

Elvis, The Man And His Music; Elvis Day By Day; All Shook Up.

Photo:

This photo was taken from 'THE KING forever. An 'Elvis, The Man And His Music' special for their 15th Anniversary.

Location:

The Steve Allen Show, Hudson Theatre, New York City

Info:

Elvis arrived at Penn Station in New York at 6:15 a.m. He slept during the day at the Warwick Hotel. That night , Elvis made his only appearance on "The Steve Allen Show", broadcast from the Hudson Theatre on NBC-TV from 8:00 to 9:00 p.m. (EDT). He sang 'I Want You, I Need You, I Love You' (backed by The Jordanaires) and 'Hound Dog' (to a bassett hound named Sherlock), and he performed in his only comedy skit, "Range Roundup," with Allen, Andy Griffith, and Imogene Coca. Elvis was paid $ 5.000 for his appearance. This was Allen's second show of the season. He started in June to get the jump on Sullivan.

This photo was shot backstage at The Hudson Theatre.
Login to give your opinion