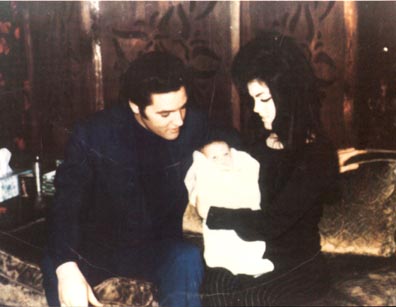 Taken on:

1968

Source:

Unseen Elvis by Jim Curtin

Location:

Graceland

Info:

Our editor for this section has a very good reason to be absent (hopefully for just one week). Therefore we took a appropriate picture of Elvis, Priscilla and Lisa Marie. After giving birth to Lisa Marie on February 1st, Priscilla was taken home by Elvis on the 5th of February. Since Elvis flew to Los Angeles on the 25th, this picture was probably taken between February 5 and February 25.

Little Jan: welcome and of course the best wishes for your mom and dad!
Login to give your opinion