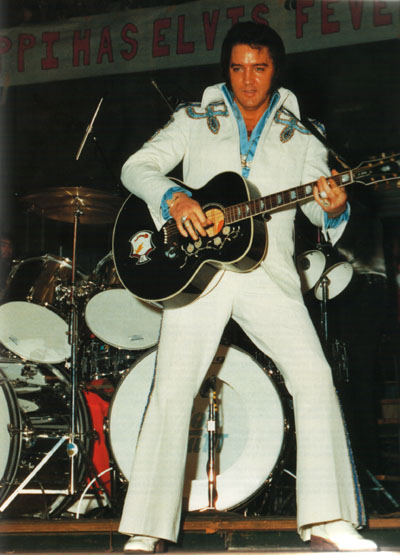 Taken on:

1975/05/05

Source:

Elvis The Concert Years by Stein Erik Skar

Photo:

Remember Elvis by Mike E. Rodger

Location:

State Fair Coliseum, Jackson Mississippi

Attendance

10.242

Suit

White Suit with blue orna

Info:

On 10th January a tornado had devastated parts of Mississippi. Seven people died, hundreds were injured, and the damage amounted to $17 million. Elvis sent a telegram to Mississippi's Governor Bill Waller in which he wrote: "I will do what I can to help the state where I was born." It was decided that the takings from the show Elvis was going to hold in Jackson on 5th May should be given to the relief effort in the 2 most vulnerable counties, Pike and Lincoln, and before Elvis came on stage in Jackson he presented Governor Waller with a cheque for $109,000.
Login to give your opinion