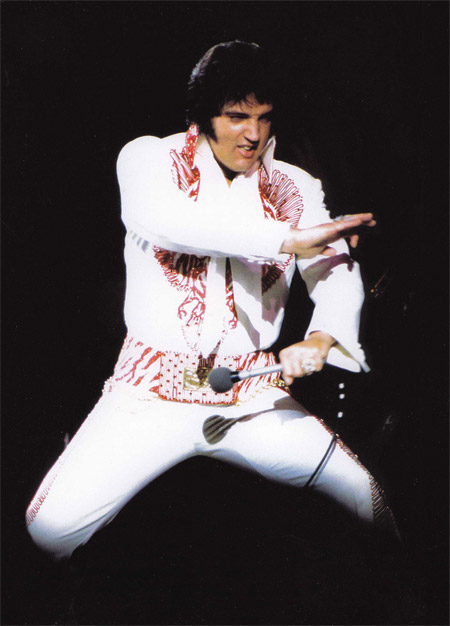 Taken on:

1975

Source:

Special tour Folio Photo Album (Good To Be Back)

Info:

This action shot is taken from the Photo Album that belongs to the Gravel Road Music release "Good To Be Back". It might be from Keith Alverson's Huntsville series, but can any help us out with the exact information?
Login to give your opinion
Love this Photo of Elvis in 1975, still rocking on Tour.