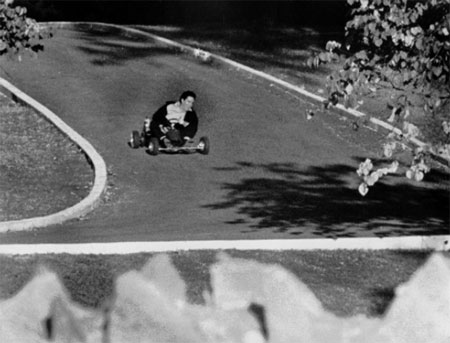 Taken on:

1965/10/12

Source:

Memphis Press-Scimitar / The Commercial Appeal files

Photo:

Saul Brown

Location:

Driveway of Graceland

Info:

We thought you might enjoy this private fun moment of Elvis. On this picture we can see him go-cart racing up the driveway of his Graceland home in Memphis. The date is October 12th 1965; the year had been pretty busy for our man, five days earlier he came home for the first time in seven months! During those months away he worked real hard! He made three movies; 'Harum Scarum' / 'Frankie and Johnny' & 'Paradise Hawaiian Style.' And that meant doing the recording for the soundtracks & the actual filming! A couple of days after he came home, he purchased some cars and was seen frequently riding around the Graceland grounds on go-carts!
Login to give your opinion