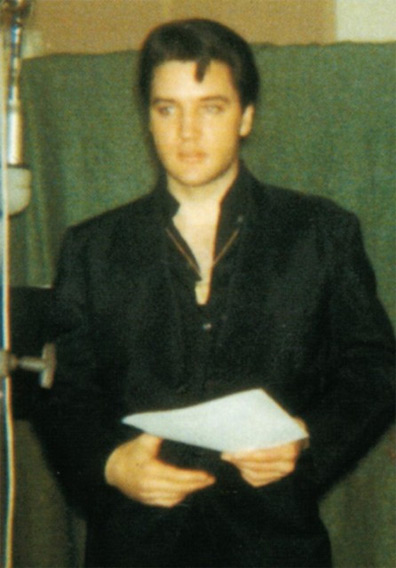 Taken on:

1965/02/25

Source:

Various

Photo:

Internet

Info:

Whenever I hear Elvis sing on record, CD now… I cannot help but wonder how he looked like when he was recording the songs I am hearing at that moment. That's why I just love a picture of Elvis in the studio! And here's one for you all; This one was taken during the recording sessions for his movie 'Harum Scarum' aka 'Harem Holiday.' The date is; February 25th 1965. The place; RCA's Studio B in Nashville. It was the second day of soundtrack recording for Elvis, on this day he canned the following songs; So Close Yet So Far / My Dessert Serenade / Wisdom of the Ages / Kismet and Hey Little Girl.
Login to give your opinion
Great picture, I've never seen this one before. I also love to see these candid studio shots and get a glimpse of how he looked during the recording sessions. Going by this shot, he dressed himself impeccably for work!