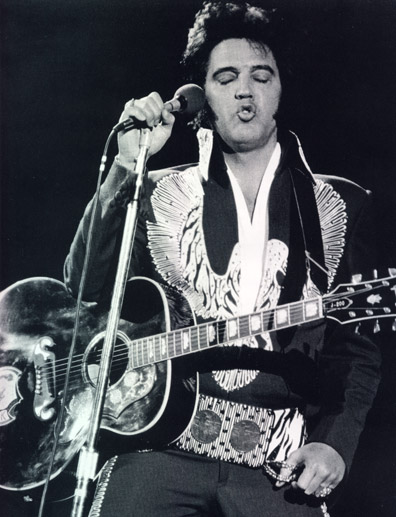 Taken on:

1976/03/17

Source:

Millenium Elvis, by Paul Lichter

Photo:

Millenium Elvis, by Paul Lichter

Location:

Johnson City, Tennessee

Attendance

7,000

Suit

Navy Blue Phoenix Suit

Info:

The first tour of this year started with some confusions. Glen Hardin resigned and Burton and Tutt indicated that they would leave as well. At the last minute Burton returned, the others were replaced.

I've never gotten over what they call stage fright. I go through it every show.

When Elvis gets a present during this show, he says: My little daughter Lisa is coming in this weekend. She's six years old. She just turned six and if you don't mind I'll give this to her. Okay? She would love that, ya know. Honey, you made this yourself? I like it. It's really beautiful. It really is. Thank you in advance for Lisa.
Login to give your opinion