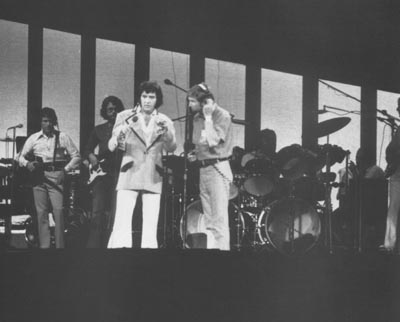 Taken on:

1973/01/13

Source:

Elvis 1973 Hawaiian Spirit, JAT Productions

Location:

Honolulu International Center, Hawaii

Info:

On January 13, 1973, musicians, engineers, and technical crews waited for Elvis to come to rehearsal. Instead, Charlie Hodge came and warmed up the band. Elvis did show up for a few minutes, sang a few notes, and left, as this extremely rare photo testifies.

Login to give your opinion