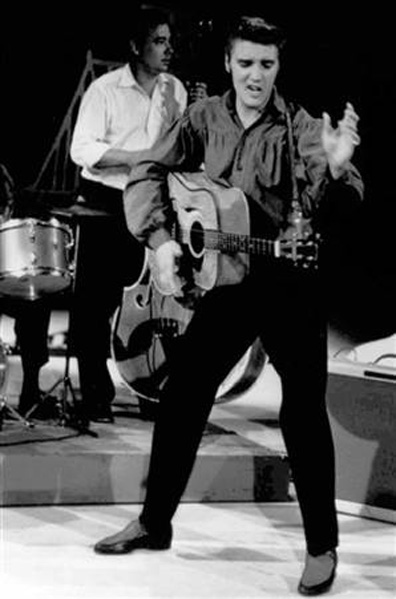 Taken on:

1956/09/09

Source:

Museum Of Television & Radio

Location:

CBS-TV Studio 50 - New York

Attendance

60 million viewers

Info:

Elvis Presley performs on the "Ed Sullivan Show" in this Sept. 9, 1956.

Although Ed Sullivan had described Elvis as "not my cup of tea" and he had vowed to have him on his show he paid Presley the unheard of sum of $50,000 for the three shows a little while later when ratings for an Elvis appearance on Steve Allen's show went through the roof.

This first of three appearances on Sullivan's show drew 60 million viewers, more than 80 percent of the national TV audience. Elvis had been on national TV several times in 1956 before Sullivan had him on, but none of the earlier programs carried Sullivan's wide appeal and all-American stamp of approval.
Login to give your opinion