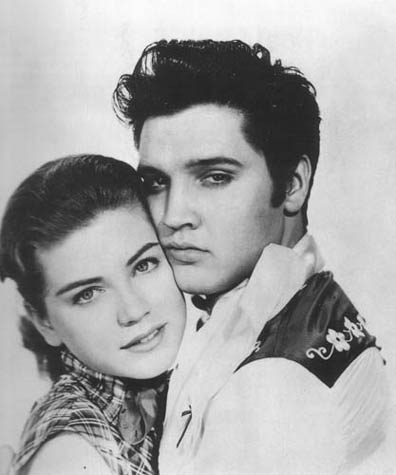 Taken on:

1957

Source:

Private Presley

Photo:

Private Elvis - Elvis in Germany

Info:

While the the love affairs of Elvis get all the attention of the world press, Dolores Hart gives an interview to the English reporter Mike Tomkies. Dolores is Elvis' co-star in the movies 'Loving You' and 'King Creole'. She is adored by many because of her beauty and according to others she's totally in love with Elvis. "I received cards from Elvis in Germany with the text: How are you, hot lips?"

That is sensational news, but she immediately explains that Elvis calls her so since they had to kiss each other for the movie King Creole, while the temperature was 40 degrees Celsius. Dolores Hart about Elvis: "He looks like a young animal. He is not very sensitive, but that's a part of his charm."

Not long after King Creole, Dolores Hart goes to a nunnery. She never explained why.
Login to give your opinion