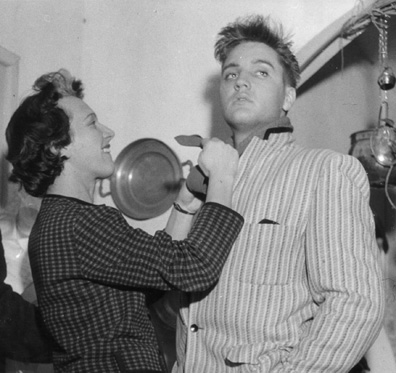 Taken on:

1959/03/03

Source:

Andreas Roth

Photo:

Hansjürgen Conda

Location:

Freseniusstrasse 40 in Munich

Attendance

2

Suit

Casual

Info:

Here is Elvis, photographed by Hansjürgen Conda at the Freseniusstrasse 40 in Munich (Germany) on March 3, 1959. It shows Ada Tschechowa putting a tie around Elvis' neck.

This picture is a free bonus when you order the last remaining copies of "The Ultimate Elvis In Munich Book" from Elvis-in-munich.de. The author offers free shipping worldwide.
Login to give your opinion