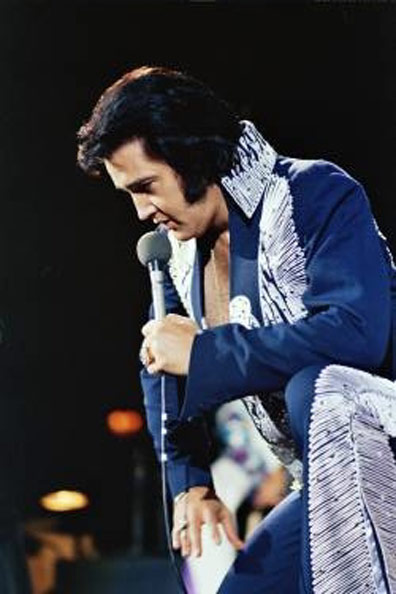 Taken on:

1975/06/01

Source:

Images In Concert (Derek Phillips Collection)

Photo:

George Hill

Location:

Huntsville

Info:

Elvis during the Matinee performance in Huntsville, AL on June 1, 1975.

This picture of the week is the first of the new cooperation between ElvisNews and Images In Concert. On this site you will find more than 50 concerts that were photographed up-close, and in great quality. Many photos that are available have never been released. Each photo is developed from the original 35mm slides and negatives of the original photographer, George O. Hill.
Login to give your opinion