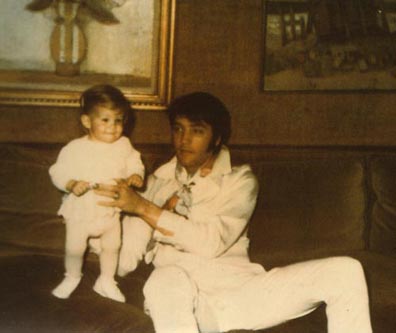 Taken on:

1969

Source:

The Elvis Encyclopedia by David E. Stanley and Frank Coffey

Photo:

Unseen Elvis by Jim Curtin

Info:

Of all of Elvis' passions, Lisa Marie was his singular pride and joy. She was born on February 1, 1968. Elvis called her "Buttonhead" and "Yisa", and would name his airplane after her. Although Elvis was not one to change the diapers and deal with the day-to-day issues of raising a child, he was a devoted father and spent a lot of time with Lisa Marie. Lisa Marie lived at Graceland until Priscilla and Elvis split up in 1972. Over the next several years, until shortly before Elvis' death, she would visit him on a regular basis. Lisa Marie is the sole heir to Elvis' estate.

Login to give your opinion