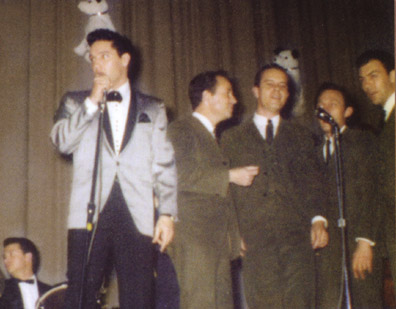 Taken on:

1961/02/25

Source:

Elvis Close Up and Day By Day

Photo:

Elvis Close Up

Location:

Memphis Auditorium

Attendance

3860 at the matinee show, 6540 in the second show.

Info:

Tennessee governor Buford Ellington and Memphis mayor Henry Loeb both declared February 25 "Elvis Presley Day". Elvis received a diamond studded watch from RCA for selling over 75 million records at a special luncheon. Later that day Elvis did a charity show in the Memphis auditorium on February 25 1961. He raises $51,612 for 26 charities. $3,789 is earmarked for the Elvis Presley Youth Center in Tupelo.
Login to give your opinion
It's a shame that no recording is available of this concert. But what we have of the Pearl Harbour Show is great. What would we have gotten from the 43 city tour of 63 that was planned by the colonel.