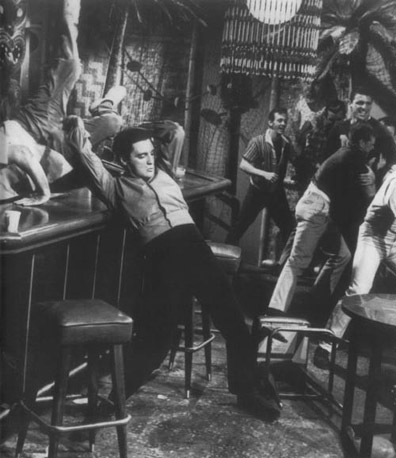 Taken on:

1964

Source:

The Follow That Dream CD of 'Girl Happy'.

Photo:

Elvis in a fight during 'Girl Happy'.

Location:

MGM lot in Culver City

Info:

Elvis' 17th movie proved to be a fairly formulaic beach-flick. Co-star Shelley Fabares, who was a TV star in The Donna Reed Show would go on to make two more movies with Elvis, "Spinout" and "Clambake". She also had a #1 hit single in her own right with "Johnny Angel".

Location filming for this movie, which had "The Only Way To Love" and "Girl Crazy" as working titles, took place in Florida's Fort Lauderdale while Elvis played all his parts on the MGM lot in Culver City. Gary Crosby who played combo member Andy, is the son of Bing Crosby and appeared with his father in the movie Star Spangled Banner (1942).

Login to give your opinion