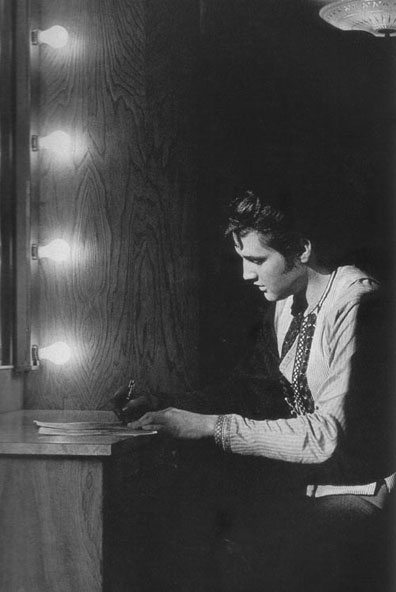 Taken on:

1965

Source:

Elvis A Celebration (by Mike Evans)

Photo:

Elvis signing publicity photos. (Elvis A Celebration)

Location:

Set of Harum Scarum

Info:

Without doubt the most ludicrous setting for a Presley film, the Kismet-style fantasy-land of Luna Kahn is visited by an American actor, Johnny Tyrone (played by Elvis), who is on a goodwill tour of the Middle East promoting his film, Sands Of The Desert.
Predictable crazy adventures ensue, involving every "Arabian Nights" character stereotype known to Hollywood, and culminating in a spectacular finale back in Las Vegas, complete with a host of exotically garbed Harem beauties. The shot here (signing publicity photographs) was taken in Elvis' studio dressing room.
Login to give your opinion