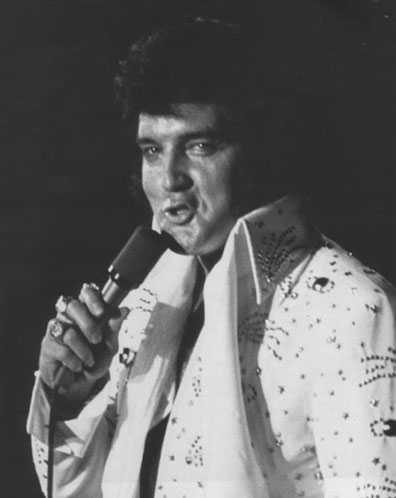 Taken on:

1972/11/15

Source:

Newspaper The Herald Examiner, taken from 'Elvis - The Concert Years' (Stein Erik Skar)

Photo:

America The Beautiful (Joseph A. Tunzi)

Location:

Long Beach Arena, Long Beach, California

Attendance

14,000

Suit

White Fireworks Suit

Info:

Herald Examiner:
The Presley Magic
By Bill Pollock
Elvis Presley fans - 14.000 of them each night - jammed into the Long Beach arena for a pair of concerts. There were no disappointments; however, there were no surprises either. More than 15 years of experience has gone into creating the Presley magic and the act was so flawless that at times it seemed that it was on film. This in no way detracts from Elvis. He's a compelling performer who turns even the most mundane material into a personal triumph.

Login to give your opinion