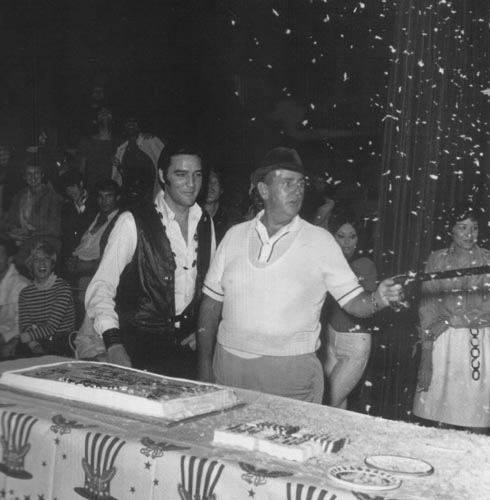 Taken on:

1968/06/26

Source:

Elvis Day By Day (by Ernst Jorgensen and Peter Guralnick)

Photo:

A special party shot for Elvisnews' first anniversary

Location:

NBC Studios

Info:

At an on-set birthday party for the Colonel, Elvis sings lyrics specially written to depict some of his manager's more calculatedly crass peccadillos, set to the melody of "It Hurts Me". "It hurts me", the parody by scriptwriters Chris Beard and Allan Blye declares, "to see the budget climb up to the sky", and then has the Colonel go on to express comical frustration at "the way Finkel spends my dough" and the manner in which he has been inveigled into listening to "Binder's same old lies". The song concludes with the Colonel's familiar plaint: "Is it too much to ask for one lousy, tired ol' Christmas song?"

Login to give your opinion