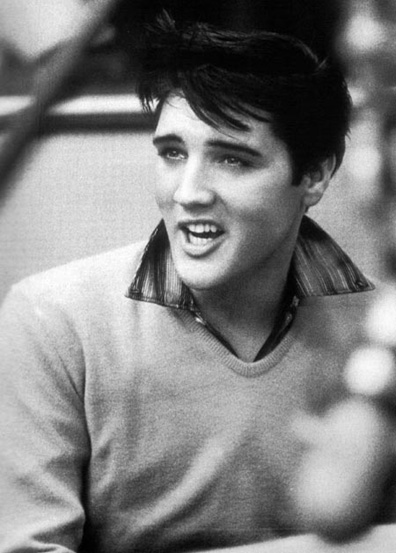 Taken on:

1958/02

Source:

Elvis Day By Day (Guralnick and Jorgensen) and Elvis A Celebration (Mike Evans).

Photo:

Elvis enjoying the luxury of a big backing

Location:

The Paramount sound stage

Info:

On Monday January 13, Elvis arrives in California to begin preproduction on his second Paramount picture, which has been adapted from the popular Harold Robbins novel A Stone for Danny Fisher. His costars for the picture are Dean Jagger, Carolyn Jones, Walter Matthau, and once again Dolores Hart.

Jerry Leiber and Mike Stoller, who have written several songs for the new picture, are in charge, with the usual Hollywood band (Scotty Moore, Bill Black and D.J. Fontana, augmented by "Tiny" Timbrell and Dudley Brooks) further augmented by bassist Ray Siegel A four-man horn section is also present to help create a "Dixieland rock" feel, as is only appropriate for a rock 'n' roll film set in New Orleans.

Elvis was clearly enjoying the luxury of a bigger backing than usual. On Thursday January 23, Elvis re-records Leiber and Stoller's "King Creole", now under very active consideration as the title track of the picture.
Login to give your opinion