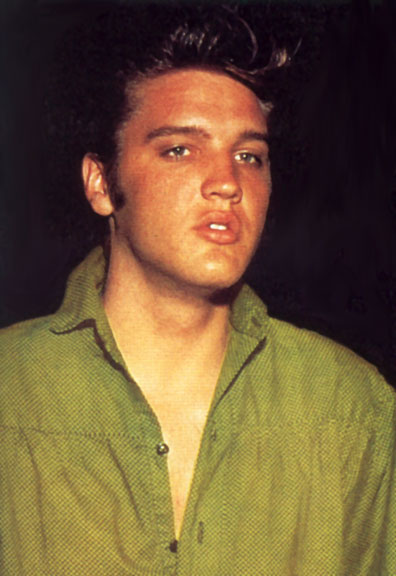 Taken on:

1956/09/09

Source:

Day By Day

Photo:

Today, Tomorrow And Forever

Location:

Los Angeles, CBS Studios

Info:

Elvis' first appearance on the Ed Sullivan Show is hosted by Charles Laughton in NY City, because of Sullivan's car accident in August. Over 80 percent of the national viewing audience watched Elvis performing "Don't Be Cruel", "Love Me Tender", "Ready Teddy" and a bit of "Hound Dog".

This picture is one of the many great shots in the booklet of Today, Tomorrow and Forever.
Login to give your opinion