Southbound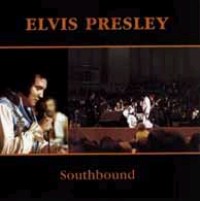 Show date:
1976/08/31 8:30 P.M.
Content
Also Sprach Zarathustra
See See Rider
I Got A Woman/ Amen
Elvis talks
Love Me
If You Love Me (Let Me Know)
You Gave Me A Mountain
All Shook Up
Teddy Bear/ Don't Be Cruel
And I Love You So
Jailhouse Rock
Fever
America, The Beautiful
Introductions
Early Mornin' Rain
What'd I Say
Johnny B. Goode
Introductions
Love Letters
Introductions
Hail Hail Rock 'n' Roll
Hurt
Hound Dog
That's All Right Mama
Blue Christmas
Mystery Train/ Tiger Man
Can't Help Falling In Love
Closing Vamp
(Recorded live, Macon, Georgia, August 31, 1976, 8:30 P.M.
Bonus
Tryin' To Get To You
Hurt (first live version ever)
(recorded live, Johnson City, Tenn., March 17, 1976, 8:30 P.M.
Reviews
Here we have the 3rd release from the Luxor label, and this time they bring us the August 31, 1976 show. Again they prove their knowledge how to remaster the tapes, and no doubt they are the best when it comes to remixing the tapes, but, it's too bad that the concert is very boring. Elvis is not inspired and sounds very tired, there is some life in Mystery/tiger man train, but this is the only "highlight" of the show. As a bonus we have two songs from Johnson City, "Trying to get to you", and Elvis first live version ever of "Hurt". If you want a great quality soundboard show like the "Guaranteed to blow your mind" & "My, it's been a long, long time", and don't care what or how Elvis sang, then this will be a nice add-on for your collection, if you're looking for a great show, then you can skip this one.