'Elvis at Madison Square Garden' New FTD Book: Way back in July 2016 publisher Pål Granlund announced a new book "Coming soon" from FTD / Flaming Star.
It was going to focus on Elvis at his fabulous Madison Square Garden concerts and his June 72 tour. However the plan has changed with the book now focussing only on 'Elvis at Madison Square Garden'.
The book comes with a bonus CD - audience recording - containing the opening night, June 9th, 1972 show.
Pål Granlund was in New York in 1972 for the MSG concerts and there are photographs of him meeting Elvis backstage, so the book will no doubt feature his personal stories and much, much more.
The book will be released for Elvis Week 2017.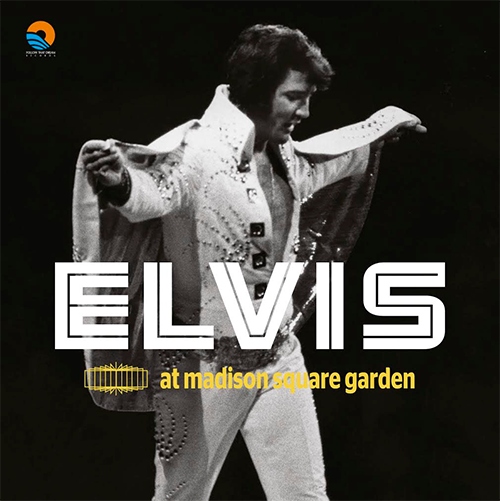 ELVIS AT MADISON SQUARE GARDEN
NY CITY JUNE 9 1972 1) Also Sprach Zarathustra 0:47
2) That's All Right 2:15
3) Proud Mary 2:39
4) Never Been To Spain 3:43
5) Until It's Time For You To Go 2:36
6) You Don't Have To Say You Love Me 2:02
7) You've Lost That Loving Feeling 4:16
8) Polk Salad Annie 3:05
9) Love Me1:37
10) All Shook Up 1:08
11) Heartbreak Hotel 1:42
12) Teddy Bear/Don't Be Cruel 1:56
13) Love Me Tender 1:46
14) Blue Suede Shoes 1:29
15) Hound Dog 2:05
16) Bridge Over Troubled Water 4:10
17) Suspicious Minds 4:50
18) Introductions by Elvis 1:19
19) For The Good Times 3:08
20) American Trilogy 4:45
21) Funny How Times Slips Away2:49
22) Can't Help Falling In Love 1:40
23) Closing Vamp 1:23