The UK based Rockwell Music re-issed their Rockers compilation once more; this time on clear red vinyl. This release is limited to 100 copies.

Side A: Baby Let's Play House / Good Rockin' Tonight / Shake Rattle and Roll / Blue Suede Shoes / Lawdy, Miss Clawdy / Tutti Frutti / Hound Dog / Paralyzed
Side B: Rip It Up / Ready Teddy / Long Tall Sally / Jailhouse Rock / Hard Headed Woman / Dixieland Rock / Trouble / King Creole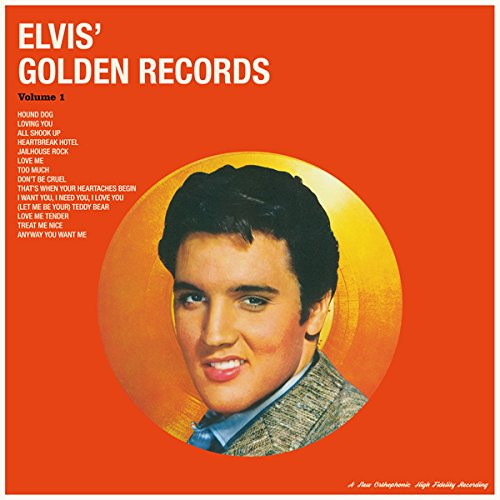 Here is the cover-art for the vinyl re-issue of the classic "Elvis Golden Records" from Disconforme. This re-issue is due April 16, 2016.

Due for release on March 4, 2016 from the Motivator label is a vinyl re-issue of the "Elvis Is Back" album. This re-issue contains 18 tracks.