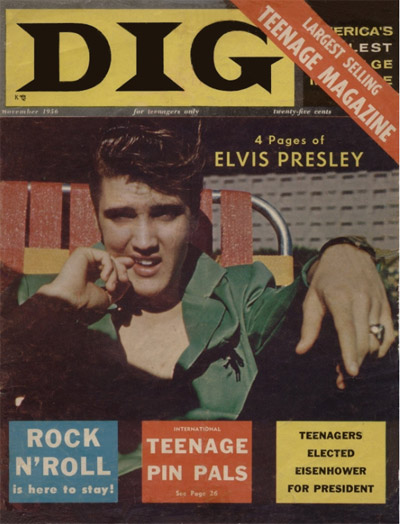 On the outside the 'Too Much Monkey Business' office doesn't look too impressive. It could use some fresh paint and a logo. This is 2011 and many Elvis sites look a heap more hip, on the outside, than Monkey does in this day and age.
But when you enter the office lobby and pass by the usual departments, all painted in a too bright blue, at the end of the hallway you'll find two bright colored doors.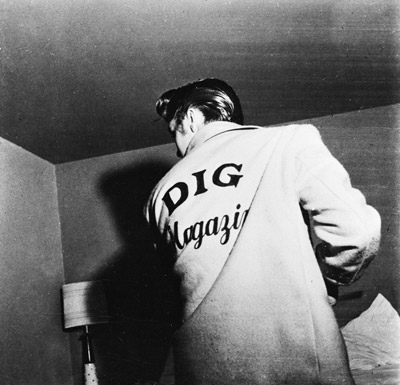 The text on the door on the left reads: I Gotta Know. The Library Is Open. The door on the right reveals : Spinnin' Around, The Worlds Rarest Elvis Records On Display, 24/7.
Both doors, when opened, transport the guests into a world of lost and long forgotten Elvis records, magazines and photographs. Often accompanied by stories from fans who know what they're talking about. Experts so to speak. Experts on Elvis you don't find anywhere else on the internet.
I invite you to take a look there. It's free. No strings attached. I work there, daily office hours, seven days a week...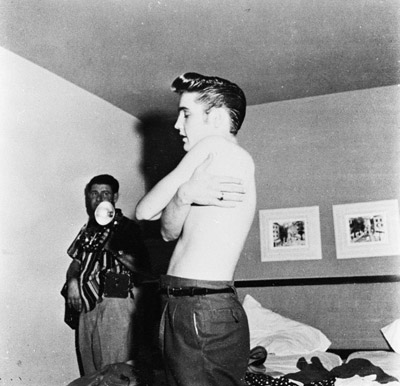 Comment Ger Rijff 10/21/2001:
From the bottom of my heart a warm thank you Mr. Murphy, Burrows and that other gent. Without your warm response addressed to me, we at Monkey would never have succeeded in giving no less than twenty new members- in only 5 days- a warm welcome to our forum.
Please continue praising me and the other guys at Monkey. We love you with all our hearts.