Total Commitment
September 14, 2010

| Music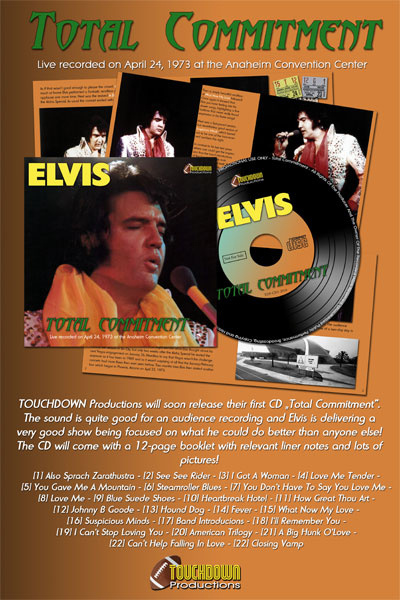 The new label Touchdown will release the CD Total Commitment, covering the Anaheim show on April 24, 1973.
Source:
Email
When the intros are incomplete at the end..they have taken the CDR which is floating around for years now. The show is a good one with Elvis and band being in top form..the sound of the CDR is decent...
Tony C
wrote on
September 16, 2010
At least these CDs are packaged well these days, the people put a lot of effort into them.