Baby, Let´s Play House
March 08, 2010

| Book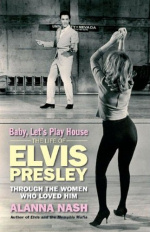 We found another cover of the book by Alanna Nash that will be re-published in March.
Source:
Elvis Club Berlin
Is this for the present hardcover or will this be for a future paperback?
Technically not a re publication as this is the European HARDBACK release. You may notice a slight change to the title too ?