Hits Of The 50s
February 05, 2010

| Music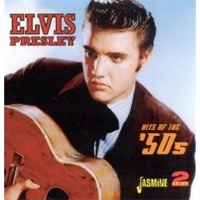 On March 22 the Jasmine label will release a 2CD set Hits Of The '50s.
Source:
Amazon.co.uk
about time ! just what we need - there's been a shortage of 50's material - at least there's a 50's photo on the cover !
At least the cover is right this time but i don't think we need anymore 50's music unless you are a brand new Elvis fan and need to know how Elvis began.