Three magazines dropped on our doormat just before Christmas; from Finland "The King", from Germany "Golden Boy Elvis" and from The Netherlands "Almost In Elvis". This is a short run-down of the main content.
The King #4 2009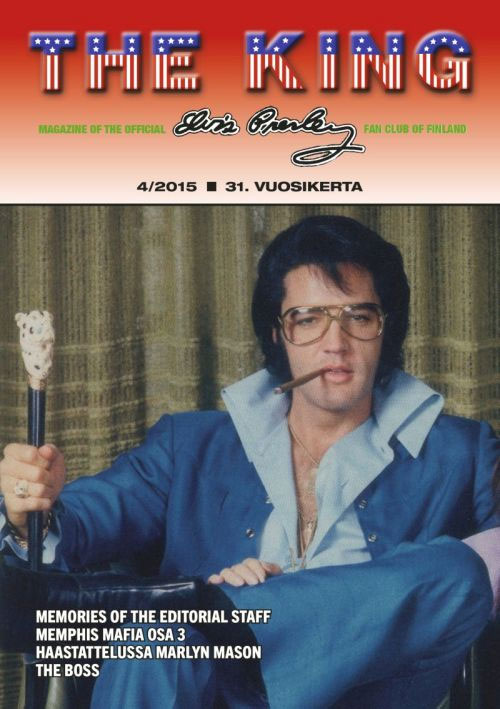 From Finland we received the last 2009 edition of "The King" fan-club magazine from the official Finnish Elvis Presley fan club. Sixty pages of Christmas reading keeping up on the latest reviews of RCA, FTD and import releases, original concert reviews - February 23, 1970 - and articles from Elvis' former friend Sandi, interview with Duke Bardwell and and much more.
Golden Boy Elvis #4 2009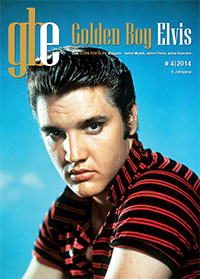 From Germany we received the 4th 2009 "Golden Boy Elvis" magazine. The focus of this glossy full color magazines is on in-depth articles. The latest batch of FTD CSs and vinyl re-issues get 25 pages in this edition. Tom Parker gets 5 pages in the story 100 Years Colonel parker. Other articles deal with the roots of Elvis, the Amazing Grace song and rare vinyl issues of "Blue Moon/ Just Because".
Almost In Elvis #10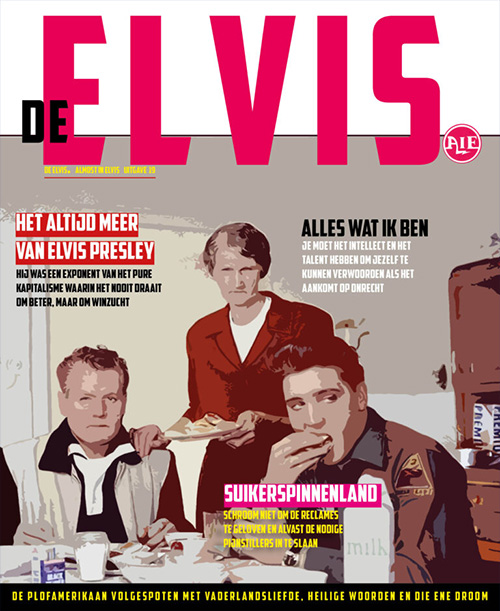 The Dutch "Almost In Elvis" magazine is back. This edition is on Elvis' former girlfriends / ladies and has the title "Cindy Cindy". Like all previous editions the design is adapted to the content, so the writers used a sleazy sex-mag from the seventies as an example for the lay-out
For more details on the fan-clubs, the magazines and subscriptions, go to our magazine section.