Volume 26 of the Belgian/ Dutch ElvisMatters fan club magazine is available. The glossy full color magazine is packed with the latest news and reviews of new official releases. The magazine opens with a big report on the "1.000 X Elvis"-weekend our friends organized in Colonel Parker's hometown of Breda, Holland which attracted 11.000 visitors.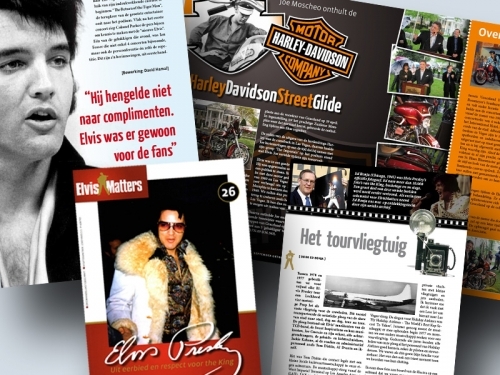 One of the eye-catchers in this new issue are two pages with pictures from Ed Bonja - Elvis' former phothographer - of the tour plane, used by Elvis' musicians and the stage crew, interviews with Joe Esposito and Ian Fraser who attended Elvis' return to live performing in 1969. When The Boss Met The King shows the connection between these two artists.
For more information on ther fan club, the magazine and subscriptions go to our magazine section.