The import 2CD/book set "Showroom International '71" is sold out on its day of release. SOLD OUT on its official day of release, August 24, 2009. This co-production with the DEA import label contains an unreleased soundboard recording of Elvis Presley's February 23, 1971 8 P.M. closing show.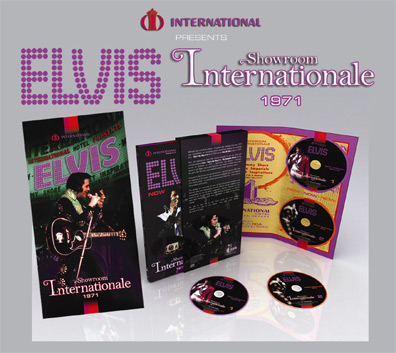 The 2 CD/book set also features the January 28th Midnight show (previously released on the Fort Baxter label as 'Lean Mean and Kicking Butt') directly mastered from the original reel tapes. This is the last major release from the International label and the fabulous box set release has only a limited edition run of 999 copies.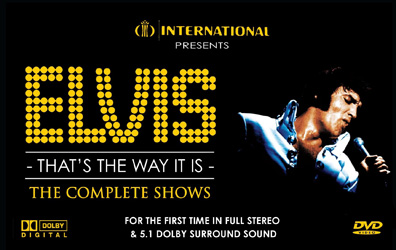 The DVD release "Elvis – That's the Way It Is - The Complete Shows" has been released. The 2 dual layered DVDs are filled with 6 hours of the complete shows in full stereo. This release is limited to 750 copies.
It contains the shows:
DVD 1
August 10th Opening
August 11th D/S
August 11th M/S
Bonus footage (several tracks from):
August 14th M/S
August 15th M/S
DVD 2:
August 12th D/S
August 12th M/S
August 13th D/S