We received new fan club magazines from all over Europe; the United kingdom, Norway and Belgium.
ElvisMatters #25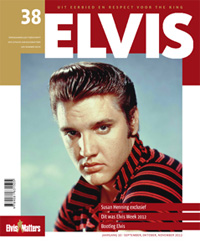 Volume 25 of the ElvisMatters fan club magazine is out too. Which started out as a standard magazine improved on all fronts. The magazine comes in the same quality as the before mentioned Flaming Star mag. Besides the regulars as news and reviews this magazine is focussed on the "100 times Parker, 1000 times Elvis" event from the club which will be held in The Colonel's birthplace Breda (Holland) between June 26 and 28th.
The full program of this multi-day event including some very interesting images and memorabilia, interviews with Loanne Parker, Ad van Kuijk - The Colonel's nephew who restored the contact between the family and their famous distant cousin and much more. For the full detains go to our event section.
The Magazine comes with a DVD box, the disc itself can be obtained by fans for free during the Colonel Parker event.
Essential Elvis #64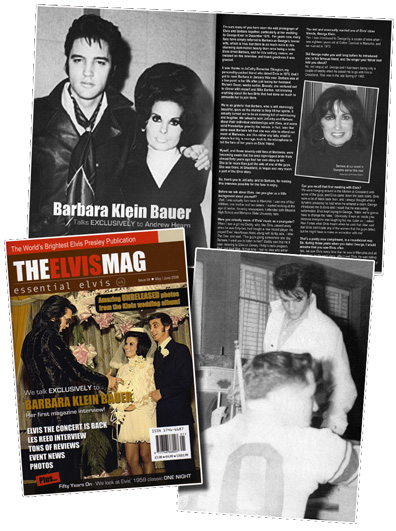 The May / June edition of this 42 pages magazine is packed articles, reviews, unreleased photos and a number of exclusive interviews with with Barbara Klein Bauer (George Klein's former wife), and a really interesting chat with songwriter Les Reed (Sylvia and This Is Our Dance). Ken Sharp (author of Writing For The King) has submitted an exclusive article looking at Elvis' 1968 comeback special, which includes several mini interviews. Ken actually spoke to several guys involved in the special for this piece including Steve Binder, Chris Bearde, Bones Howe, Gene McAvoy and Tom Sarnoff.
Subscribers will enjoy a stunning unreleased photograph on the front cover taken at Barbara and George Klein's Vegas wedding at Elvis' Internation Hotel suite on November 5th 1970. The shot is crystal clear in glorious colour, and has never been seen before.
Flaming Star #54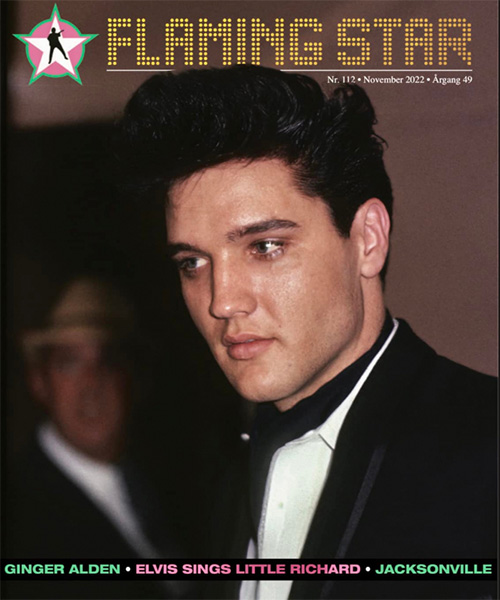 This Norwegian fan club magazine is still unsurpassed by any other magazine for the design and quality of the magazine itself. Inside the 66 glossy pages we get a short rundown of the news, an in-depth look at Elvis on various sixties film-sets, part six on Elvis' stage wardrobe, revitalizing Elvis through concept releases, Elvis' guitars and extended reviews of the recent Follow That Dream Collector's label releases.
For more details on the fan clubs, the magazines and subscriptions, go to our magazine section.