From Norway we received the latest glossy from the Flaming Star fan club. This full color magazine holds some well illustrated articles on Elvis' fashion, Elvis' television appearances in the fifties and the King Creole recording sessions.
Pal Gralund looks back on meeting Jerry Reed while politician Ine Marie Eriksen Soreide shares her Elvis hobby. Besides some extensive reviews the magazine finally hold a look-back on the Original Cast Tour concert in Norway.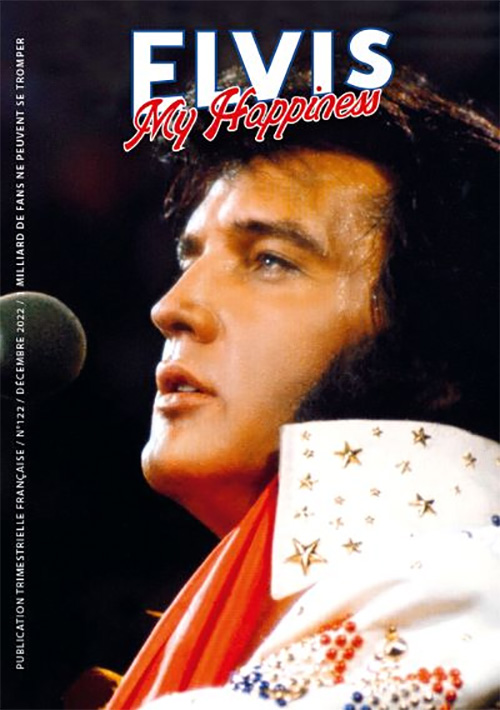 The French My Happiness magazine - 80 pages! - covers the news from around the world extensively and shows Elvis is still alive in France today in news and a looks back on their concert from the Original Cast tour.
The remaining articles deal with Elvis favorite holiday, Christmas, showing many original releases, interviews with Portia Griffin, the powerful voice we all know from the Sweet Inspirations and Ron Feuer who played keyboard for our man, Elvis in the army, Elvis mania with again many old covers, lyrics reviews and more.
This edition came with a free CD "Noel Avec Elvis", a reproduction of the rare 1957 French Christmas album.
For more details on the fan clubs, the magazines and subscriptions go to our magazine section.