We just did the first update to our member section, one of many to come. You can now add your favourite song, original album and movie.
Another little change is that you can decide if you want to show your email, your profile or both. This way you can communicate directly with other fans.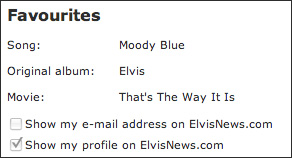 And don't forget to update your FTD and import Top 5 too while you are updating your profile.